Global Trucking VTC
We are a Relaxed VTC which aims to provide excellent service to all customers, whilst maintaining a fun and fairly casual environment for our employees.
We love to go about doing jobs together, or you can ride solo.. either way we don't mind! We play ATS and ETS2, and we like to hire Drivers that take the game seriously,
We can offer Auto Delivery Logging , Driver Rankings ,Driver of the Month, ATS & ETS2 Convoys & VTC Paint Scheme.
Here will Strive for the most miles on the road.
Pop over and meet other Drivers & Community Members.
A fun place for everyone.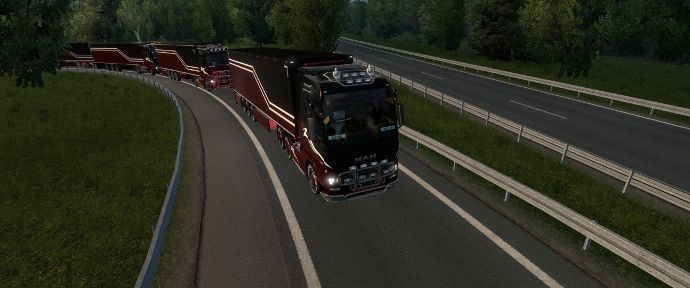 500
Miles Required per Month
1
Convoy Attendance Required per Month